–85%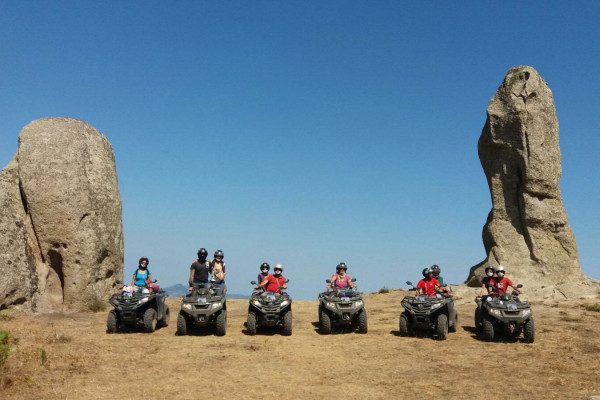 The quad tour in the Sicilian Stonehenge takes place along an off-road trail through the typical Sicilian countryside, enjoying spectacular views of the Tyrrhenian Sea and the Aeolian Islands.
The village of Montalbano Elicona, in the list of the most beautiful villages in Italy;;
Panoramic views of the sea and the Aeolian islands
Pure fun driving our quad bikes
Short trekking on the Argimusco plateau to visit the megalithic area.
Included

Rental of a quad for two people
Helmet + Hygienic cap
Insurance
Fuel
Lead guide

Not included

Snacks 
Lunch box (only for full day tour)
Drinks

Duration
2 Hours 18 Minutes or 4 Hours
Languages
English, Italian
Important information

To confirm your booking you will pay a deposit based on the duration you choosen, we remind you that 1 quad can carry up 2 people. You will pay the rest on place the day of excursion. You can get a refund of the deposit canceling up to 24 hours before the excursion. Remember to show up with a driving license.
Venue
Please arrive at the meeting point that you will find in the booking confirmation email, at least 10 minutes before the start of the excursion.

Montalbano Elicona, ME, Italia
Parking available
Offered by
The Island Of Wonders
98065 - Montalbano Elicona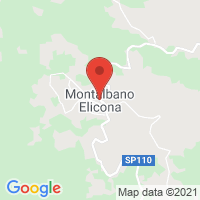 Further information
The Argimusco plateau is located near Montalbano Elicona, a beautiful Medieval village since 2015 in the list of the most beautiful old towns in Italy. The Argimusco is one of the most suggestive and magic place in Sicily, due to the presence of giant megaliths. There are many theories and legends about the formation of these anthropomorphic and zoomorphic stones. This quad tour bring you along the typical Sicilian countryside, enjoying spectacular views of the Tyrrhenian Sea and the Aeolian Islands.
2H30MIN QUAD TOUR
The 2h3min tour will take you to the megalithic area through a paved road; a pleasant itinerary for who are at the first experience with a quad bike or for who want discover the beauties of this small piece of Sicily. Once you reach the plateau you will be invested by the magic of this place also called: "The Mirror of the Stars", for the alignment that some megaliths have with some constellations; a short trek will lead you to the top of one of these ancient rocks to sight a wonderful view of the sea..
4 HOURS QUAD TOUR
The 4-hour tour is a mix of dirt and paved road and will take you not only on the Argimusco plateau as described for the 2h30min tour, but also in a fun panoramic off-road of the village of Montalbano Elicona. This is a slightly more challenging trail but with a great landscape charm. You will discover a piece of Sicily that will surprise you!